My Blogs
02 Oct 2016
one response
Posted by

hoja
Hi Guys,
I've checked different blogs explains the difference between several CMS Platforms with each one of its pros and cons. Here in my post I'm not trying to explain the positive sides of TYPO3 with any other CMS platform's negative. This post showcase the key features of TYPO3 which may help to understand why this CMS different from other open-source platforms. Currently in market there are about 350 different CMS programs are available selecting the best one from these is based on the requirement is not an easy task. Most of time the decision is based on the previous experience and support available for the platform from the community.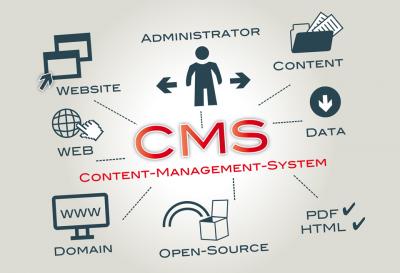 Here are the major features of TYPO3 that makes a complete Enterprise Level Content Management System.
Builtin Multi-Lingual Support and Multi Domain Support under a single backend


In TYPO3 localization of content elements and pages are very easy to setup. There are more than 50 localisations are available in TYPO3 by default. Also we could create 'n' number of multiple domains under a single back-end or installation.
Flexibility in User privilege settings

We could able to define the rights for back-end users like editor level and superior admin with custom access rights very easily in TYPO3, Flexibility means we could able to lock every page and fields in back-end forms to an Editor.

Versioning of Content Elements

Multiple editors can work on contents in back-end . This can be easily controlled and adjusted thanks to the Workflow function, which also saves all drafts in its history, allowing you to restore older versions easily.

Workspace Management


Contents changed can be reviewed and tested in workspaces. So it's easy for editors for content proofing and testing the new drafts.

Default Caching Mechanism


Since TYPO3 CMS  4.3, the core is packed with a caching framework that supports a wide variety of storage solutions and options for different caching needs. Which helps to improve performance of the website. The caching framework exists to help speeding up TYPO3 sites, especially heavily loaded ones. It is possible to move all caches to a dedicated cache server with specialized cache systems like the Redis key-value store (a so called NoSQL database).

Extensions & Community Support


For extending the features in TYPO3 there are several extensions/plugins available in TER (TYPO3 Extension Repository ) eg: tt_news,newsletter,metaseo ,realurl etc. These extensions are written in modern framework standards and highly secure. ( Extbase Framework ).

LTS Support


The core of TYPO3 CMS is well maintained and there is a seperate team for security testing in third party extensions available in TER. Always up to date on all the latest industry standards due to its constant maintenance.

Seamless Connections to other systems, like CRM or ERP

These are the major features that makes TYPO3 CMS a complete enterprise level CMS. May be I missed some of the points. If I missed anything please revert your feedback.